Why Choose Allbreeds Dog Training?
Allbreeds has trained thousands of dogs and helped owners enjoy having happy obedient dogs.
We have been training dogs in Perth for over 20 years. Our Bootcamp is Western Australia's largest and most experienced dog training organisation.
We love all dogs, and through our tried and tested methods, even the most unruly dog can be trained to be your best friend.
Find out how our dog training can help your dog become a happier, healthier version of themselves after only 7 or 10 days!
K9 Training Bootcamp
Training Programs 1 & 2 Are 10 Days, Program 3 is 7 Days
Training Program #1: Suitable for dogs of all ages without aggression issues, $1745
Training Program #1
Training Program #2: Suitable for dogs of all ages without aggression issues, $1495
Training Program #2
Training Program #3: Suitable for dogs of all ages with the priority being aggression issues, $1495
Training Program #3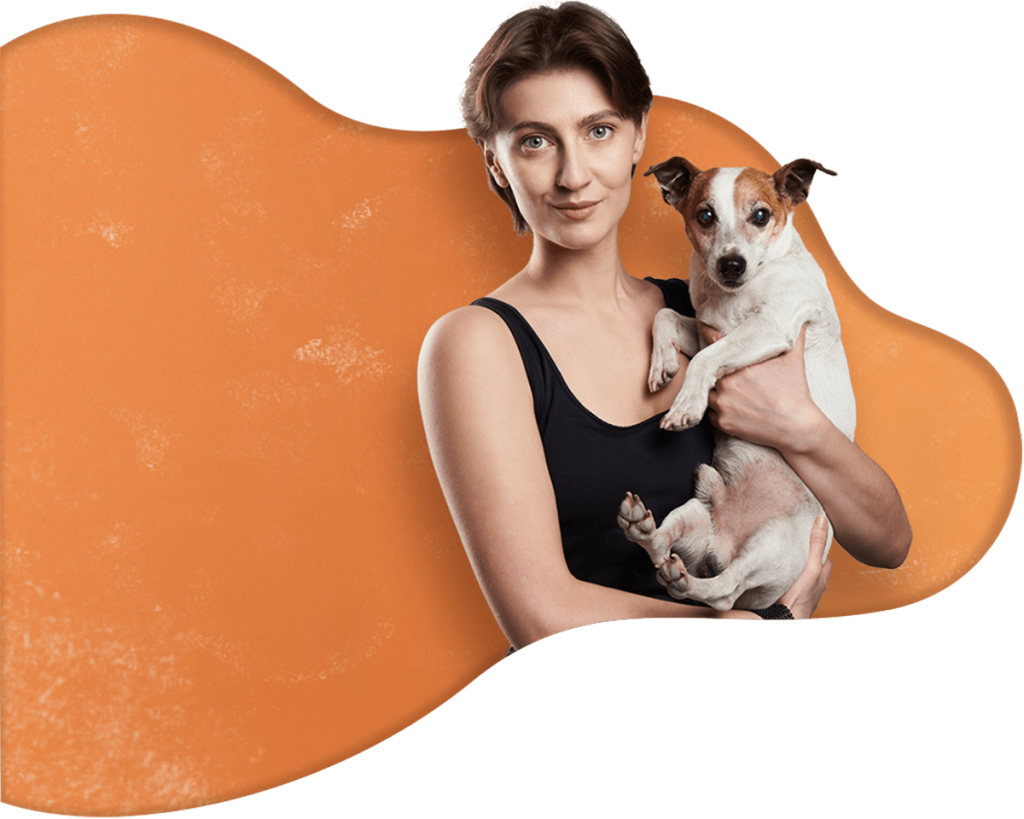 Dog Training Success Stories
Our babies have been going here for years. Tim trained one of our dogs that was on death row because of his aggression to live a normal life, when others just wanted him to be pts. The continual support that Tim provides is priceless and at the end of the day his in this business for the people and animals. Top quality service and business, the best puppy training school in Perth. We continue to board our dogs with Allbreeds after their behavior training and as much as it hurts to say that moment we arrive in the carpark our dogs don't looks back. Thank you so much Tim, Erin and the rest of the Allbreeds crew!

I've had my 2 boys back for nearly 2 weeks now and they are still different dogs, I would and have recommended Allbreeds to my friends who have similar dog behavior issues with there dogs, they still try to be sneaky sometimes and think that jumping up is ok but no sooner do they do it they no there in trouble, walking them was my biggest issue when my partner goes away to work and now I can walk them both by myself on there usual walks now and it's such a breeze, definitely enjoying my fur babies so much more now that they are behaved, thank u so much to Tim and Erin and the rest of the staff for your amazing work and I look forward to our first meeting next week.

We couldn't be happier with the result! Ebonys behaviour has improved so much with the new rules!! We learnt a lot about her and our own leadership issues at handover after bootcamp, we now have real hope that she can be a part of our dog family without fear of her being aggressive with our other dogs and dogs in public. She seems happier and more relaxed as well. Thanks so much Tim, Erin and the team. We're following what you have taught us and she (and us) are coming along nicely… there was even some random butt sniffing with other dogs at the beach today.

My German shepherd was getting too aggressive towards all strangers and any animals she saw due to living in a rural area and having a lack off socialization opportunities, but now after taking part in the boot camp she is a different girl, I can take her out in public , or in to the chook pen no problems, and to the vets through the front door she is relaxed with over a dozen other animals, last year I had to take her through the back door and have her muzzled, what a difference, money well spent, forever grateful.

I could not recommend Tim and his staff more if I tried. The out come of the training that we received for our two Rottweiler X's was amazing. The boys went there two years ago and we have never had an issue with them not responding or coming back. We used the training collar only a few times once they were back home and now we only have the dog behaviour chain. This will be the best money you will ever spend on your dog obedience training, not only for you but for the confidence of you dog too.

Been home with my girl who just finished the bootcamp. Very happy with the training methods and advice. Already had to 'chastise' the pup when she was being naughty (she's six months old) and it worked a treat.

They were concerned about the dog and the heat in the offhand manner that proves it's second nature, their dogs are well behaved and very happy and the trainer obviously loved what she did. This place was perfect in my view. Time will tell but with consistency, the monthly meets and anytime I need help I highly recommend k9 bootcamp.

I recently had to leave my best friend at Allbreeds K9 Bootcamp & Pet Retreat …. 4 whole days is the longest time to be without my best mate!! …… However, I know he was so well cared for and never would I leave him anywhere else!!! He had such a good "Retreat"…. he loved it …..and it made me stress-free while away for work….. Thank you so much to all the Staff (and the Boss) for taking such excellent care of my mate heart emoticon hugs to you all.

Our very excitable shepherd went to the 10 day boot camp recently and we are so very happy with the outcome. The information and training session I had when I picked him up was nothing short of amazing. I cannot say how impressed I was. And he is following the rules nicely at home, and walking so nicely. The team have turned Aussies behaviour around and made it simple for us to maintain this with him. Hats off guys, we are so very happy!!! Thanks.

A big thank you to Tim , Erin and the team for teaching my girl some manners at the K 9 boot camp Level 3 .She was very well behaved at the pet expo and walking nicely .We very happy with the outcome and will recommend K 9 boot camp for sure .Five star for you .Thanks you again Heidi and Ernie.

Picked up our super enthusiastic pup yesterday and we can already see such a big difference. Her manners with our other dog are so much better and she is walking beautifully on the lead today with the commands you taught us. The hand over was really informative! Thanks for looking after my little girl!

My 2 German Shepherhs are changed dogs!!! I can now walk both dogs without my arm being pulled off!! They do as they are told and I know their quality of life has just improved so much more. Thank you all so much. We couldn't of done this without you!!

I can not speak highly enough of Tim and his team. The bootcamp is well worth it in fact I feel it was worth a lot more than I paid. If you are anything like me you don't know how to teach your dog to drop stay heel etc. its so much easier to maintain it once they know. Both of our staffys have done it and they love being there. I wouldn't trust them with anyone else

They did a great job, very professional. I will definitly recommend them to my friends.

Amazing!! My two 4yr old Bull Terriers are awesome thanks to the team at Allbreeds, not to mention they are much happier now they have boundaries, rules and know who are leaders smile emoticon we are very impressed. Highly recommend, worth every cent!

We have been using Allbreeds to train 3 German Shepherds since 2005. Would not consider using any other dog trainer. Our first shepherd was trained 1 on 1 and was the talk of our suburb, a huge male shepherd but well mannered and obedient to a fault. Our 2nd shepherd was purchased from Allbreeds as a young adult, once again an amazingly obedient girl. Both have passed and we are now onto our 3rd Shepherd also purchased through Allbreeds and he is a joy to be around. Trained via Allbreeds Boot Camp, all the hard work was done for us. Can't say enough good things about Allbreeds.

These guys are absolute legends!! They retrain my two 4yr old American stuffies. They now have manners, have stopped digging, I can now walk them on leads and the list go's on.. honestly it's like having new dogs… The best decision we have ever made, we were at the point of re homing our dogs this was our last hope. They really can work magic!! Well worth the money we spent. U won't be sorry grin emoticon great customer service too.

Tim is the best dog trainer we have ever met. Our boxer had aggression problems with other dogs, after working with Tim he socialises perfectly with other dogs. We would recommend Tim to anyone who needs help in training their dog.

Wow what a change in Ruby. First day back from Bootcamp and she is a changed dog. Played with 4 human children this afternoon with no signs of aggression or fear. Thanks Tim.

Always admire people who don't just love dogs but can train and feed them properly. "Walk the talk."

Just want to say a massive thank you to Tim, Erin and the rest of the team at Allbreeds K9 Bootcamp.

Even though we only collected Sanchez on Tuesday afternoon he has been amazing since he has been home. No jumping, no grabbing the kids and so far nothing else has been destroyed. He has certainly come along way and long may it continue. Thanks Dave, Bev, Bianca and Madison.

Only day 2 but what can I say! It's a different household and I'm getting my confidence back! Been a rough ride but definitely feel more confident to get back in the saddle! I AM pack leader haha! Thank you to all the team!

Wouldn't trust anyone else with my fur babies, friendly helpful staff.

We've been increasingly impressed with our dog's behaviour since attending boot camp. She is now so much more relaxed and well behaved. We and her have no anxiety around interacting with other dogs and people in any situation – we are regulars at our local dog park, beach and cafes. In particular, she now knows how to show other dogs that they are getting too "in her face" to back off without showing excessive aggression. Best money we've spent ☺️
Added bonus, she is way more affectionate towards all members of the family and doesn't fret when we go out.

I highly recommend Allbreeds K9 Bootcamp! They have been absolutely fantastic. The staff are amazing. They even have a dog club after the training has been completed for ongoing support, every month for the dogs life, if needed at no extra charge. Best decision taking my dog, Pascal, to Allbreeds K9 Bootcamp.

Positive: Professionalism, Quality, Reliability, Responsiveness, Value

Wowowow Allbreeds!! wowowow. I never thought I would be able to walk my dogs without having my arm ripped from its socket. Allbreeds has helped us immensely. My dogs feel safe with me and no longer pull. They have exceptional manners and a general sense of calm about them which transfers throughout our entire household. Walking the dogs is no longer a stressful and scary experience. It only took 10 days and we have different dogs for the better. Thank you Allbreeds – we are so grateful and can not thank you enough!

Great training program and awesome boarding facility. My girl loves going back.

Positive: Quality

My partner and I sent our Aussie Bulldog to All Breeds 10 Day boot camp and what a difference it has made.

Before attending, walks with him were stressful with constant pulling on the lead and rushing up to new dogs and people. We also dealt with boisterous behavior in the house such as jumping up on visitors and rushing out the door. Now Duncan walks on the lead like a pro, allows other people and dogs to come up to him at their own pace, and calmly greets any visitors we have without bowling them over. We could not recommend Tim and his group of trainers enough.

Positive: Professionalism, Value

I cannot thank the team at K9 Allbreeds enough for what they have done for my pups and my family. With a baby on the way, and two overly excitable dogs over the weight of 40kg, I needed help! One of my boys also displayed aggression towards other dogs due to an incident that occurred with an off lead dog when he was a puppy. The day I picked him up, I could not believe how calm and composed he was around other dogs off lead and within a 1 metre radius.

The freedom we have been given from this training is invaluable and has changed our lives for the better.

Positive: Professionalism, Quality, Reliability, Responsiveness, Value

A huge thank you to Tim, Heidi and the staff at K9 Boot Camp. Our boys, Bill & Ben, are like chalk and cheese since we brought them home after 10 days at boot camp. No more jumping on me, no more constant nagging for them to stay out of the kitchen, no more barking at the aggro dog that lives behind us, and now able to walk them both TOGETHER! We took them to the beach today and what a difference from the last attempt. Sure, still have a little bit to go but really looking forward to our first visit to the dog club this month. The training given to us when we picked them up was brilliant! They really know their stuff and everything they explained to us made perfect sense! And without one food reward in sight! A quick follow up phone call to Tim was also extremely helpful and informative. THANK YOU from Keith, Linda & Maddi

Positive: Professionalism, Quality, Reliability, Responsiveness

My puppy is completely blind but also full of life and boisterous. I needed to have him learn basic obedience but had no idea how to achieve this with a blind puppy. I heard the ad for all breeds K9 boot camp so I rang them and asked if they could help with a blind puppy. They agreed they could adjust the trading for a blind puppy and I couldn't be happier. When I collected Champ he was full of confidence and follow commands brilliantly. I can't thank the staff a Allbreeds enough. I gave them a terrified and untrained puppy and they gave me back an obedient, confident puppy

Positive: Professionalism, Quality, Reliability, Responsiveness, Value

We have put our staffy Memphis in with them for 10 days.

He was aggressive towards other dog prior to going in and almost impossible to walk on a lead or harness.

Now he is amazing! He walks perfectly on a lead and is so good with other dog's, we were shocked at the pleasant difference in his behaviour and obedience. Obviously we need to keep up the good work with him.

I'd 100% recommend this business. The staff were lovely and patient, conditions were good and Memphis has come home looking so happy and healthy.

Positive: Professionalism, Quality, Value

Couldn't be happier with the results provided. Took my dog Memphis to Allbreeds due to being extremely reactive and aggressive towards other dogs. When I picked him up he was calm with other dogs walking around him and even interacting with him. An amazing result after just 10 days! Highly recommend taking your best friend here!

Thank you Allbreeds k9 boot camp, for the wonderful job you have done with my dog Max. Before boot camp Max was a serial jumper to the point where it was becoming dangerous and scary. He was also a nightmare on lead and his recall was non existent especially when something more interesting was around.

Now he knows what the boundaries are and more importantly I know how to communicate and set those boundaries. He no longer jumps which is great and he walks with me instead of dragging me down the road. His recall has improved dramatically and comes when called.

Many thanks to the staff who cared and trained Max over the 10 days . So happy!

Positive: Professionalism, Quality, Reliability, Responsiveness, Value

Our dog Hunter was showing aggression against Dogs and anyone that wasn't part of our family. We could not take him anywhere and my wife and kids were too afraid that he would attack someone and he would drag them. Once I heard about allbreeds K9 boot camp on radio I had to give it a go.

He would not let trainers near him. That's how scared and aggressive he was. So we ended up doing a personal training session where there professional trainer trained me how to train Hunter. After the first consultation I was able to take Hunter home and teach him myself.

I am amazed how relaxed and calm he is to walk and around animals and other people. He also walks right next to me now and will not drag us any more. A Great big Thanks to allbreeds for taking the time with our family.

I fully recommend there training techniques.

Positive: Professionalism, Quality, Reliability, Value

Our dog is a completely different dog. She is calm and relaxed. This was a last resort for us, next step was rehoming due to the aggression towards other dogs .. Today we went to the dog beach for the first time in years. She was so relaxed the whole time. We had a couple of hiccups were a dog wouldn't leave her alone and she got grumpy, but we followed the rules and she stopped straight away.

Thank you for giving us our dog back! Now we can relax and enjoy life with her!

After a devastating fire we lost not only our home but everything we had, except our boy khaki. My daughter & son in law took khaki to k9 boot camp and he was treated so good and his training was top notch! We had to board him there for a couple of weeks after training was done due to not having a permanent home. When we did pick our boy up he was so well behaved & just so happy. Previously to boot camp I would have to take khaki to a park late at night so he didn't come across another dog because he just wanted to eat them, but now he is so well behaved I can't even believe how much he has changed. I have to tell my husband to keep up with training because he spoils our boy (Khaki) but the once a month training sessions held is awesome for both husband and dog!!!!

I would recommend All breeds k9 boot camp to any dog owner. Absolutely the best trainers and ongoing training that's free.

Positive: Professionalism, Quality, Reliability, Responsiveness, Value

I sent my nervous Kelpie with dog aggression issues, to Allbreeds in November. When I went to pick him up he was a calmer more responsive dog. I was shown how to continue his training. I carried out the advise I was given and now walk him on lead every morning for an hour. Two days ago a husky, which had escaped unattended from his yard, ran at us. My dog followed every command he was given, he didn't whimper, growl or even bark. He waited until the owner came out to get their dog. When we continued the walk he just moved on and it was like it never happened. Very impressed with Allbreeds. Thank you to Tim and the team.

Positive: Professionalism, Quality, Reliability, Responsiveness, Value.

Allbreeds K9 Bootcamp is such a good program and has helped my dog Finley, and helped me. It has helped him become a better behaved dog and has improved his confidence. Finley was getting quite aggressive towards other dogs and feeling threatened so it was hard to take him out to public places with other dogs. I can now take Finley everywhere and I have more control over him and he actually listens to me now. The training methods are so effective and they work! The trainers are so friendly and you know your dog is in good hands. I highly recommend!!

Very helpful. Very clear and practical, non-judgmental. And it's a joy to see so many happy dogs in the FB videos 🙂

I don't have enough words to say Thankyou.

Today I cried happy tears seeing a calmer boy and 1 which listens!

Heidi was fantastic in supporting our future training and showing us what Kaiser learnt during his boot camp.

I will definitely pass your name around to any cheeky puppy owners. Thank you Allbreeds.

The Heathcote's
What to Expect From a Dog Obedience Training Bootcamp
Training your dog develops a communication language that promotes security and comfort between you and your dog. In addition, the more time you spend training your dog on how to live successfully in the human world, the fewer undesirable behaviours will arise due to a lack of understanding.
Unfortunately, besides the innate language barrier between our species, miscommunication also occurs, and for the most part, it's the main culprit of inadequate training. Luckily, dog training services and our dog behaviour courses can help you establish good foundational training with your pet, aiding its further development.
What Are Dog Training Services?
Dog training services is an industry branch that deals with dog obedience training and eliminating dog behavioural issues.
Pro dog trainer work with both dogs, and dog owners, in several different settings. Our Dog trainer can do in home consultations along with the owner.
Alternatively, a Pro dog trainer can take the dog with them for one-on-one training and provide the owner with instructions to maintain the new dog's new behavioural standards.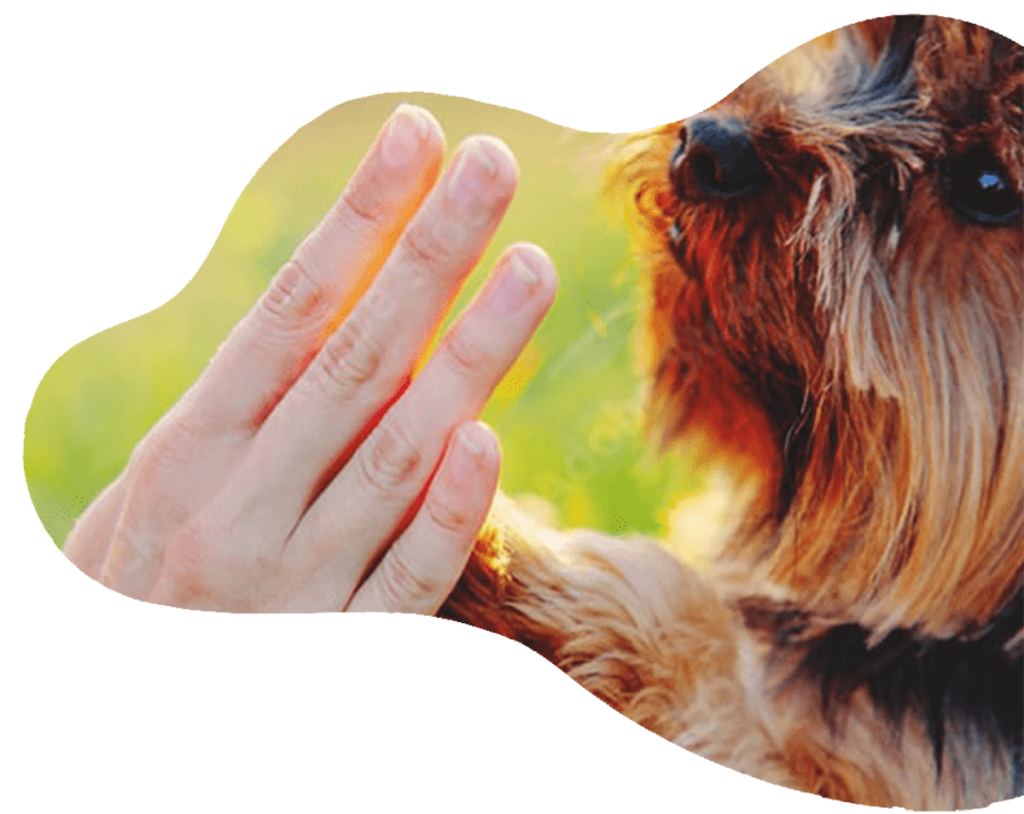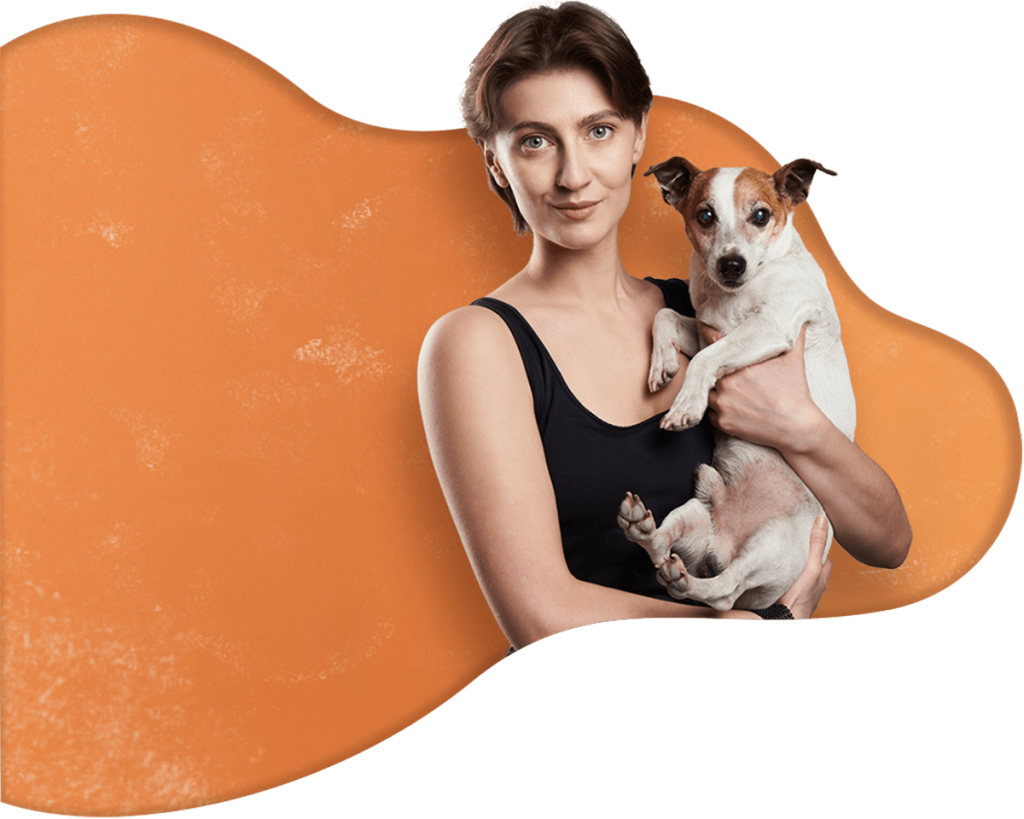 Why Should You Train Your Dog?
Dog owners frequently skip training because of how they think it makes their dog feel, or they feel bad for enforcing rules, and not allowing their dog to "be a dog." This humanisation of a dog's behaviour leads to erroneous assumptions about what canines understand, need, and what is best for them.
If you don't train your dog, he or she may begin to regard themselves as the "leader of the household." This may result in a wide variety of behavioural problems. Untrained dogs don't respond to commands and become harder to train later on. However, "harder" doesn't mean "impossible," our dog behaviour courses and adequate training has an effect even on older dogs.
Common Types of Dog Training Services
There are several types of training services that can help you train your dog: one-on-one behavioural correction and training classes or dog boot camps.
Private Behaviour Correction Training
The one-on-one training option actually entails teaching people, most training services teach private lessons to dog owners, who teach their dogs basic obedience and how to comply with certain commands.
The success of these training programs largely depends on humans' compliance with said programs. Most dog owners often gravitate towards group classes, believing that one-on-one is reserved for dogs with aggression and reactivity issues, but that isn't the case.
Dog Training Boot Camps
Dog boot camps are fantastic options for those on a tight schedule, as they usually involve boarding a dog into specialised K9 bootcamp that focus on training services, such as obedience training and dog behaviour modification. Admittedly, these focus more on group training sessions and Dog Social Clubs, but have proven to be equally effective in dealing with unique training problems, such as aggression, separation anxiety, and toilet training, as in-home training classes.
It's worth noting that K9 boot camps, like one at Allbreeds Dog Training in Perth, usually involve the best dog trainer and behaviour consultants, positive reinforcement training techniques, and individual and group training courses. These training classes have proven to be effective in solving behavioural problems, even in adult dogs.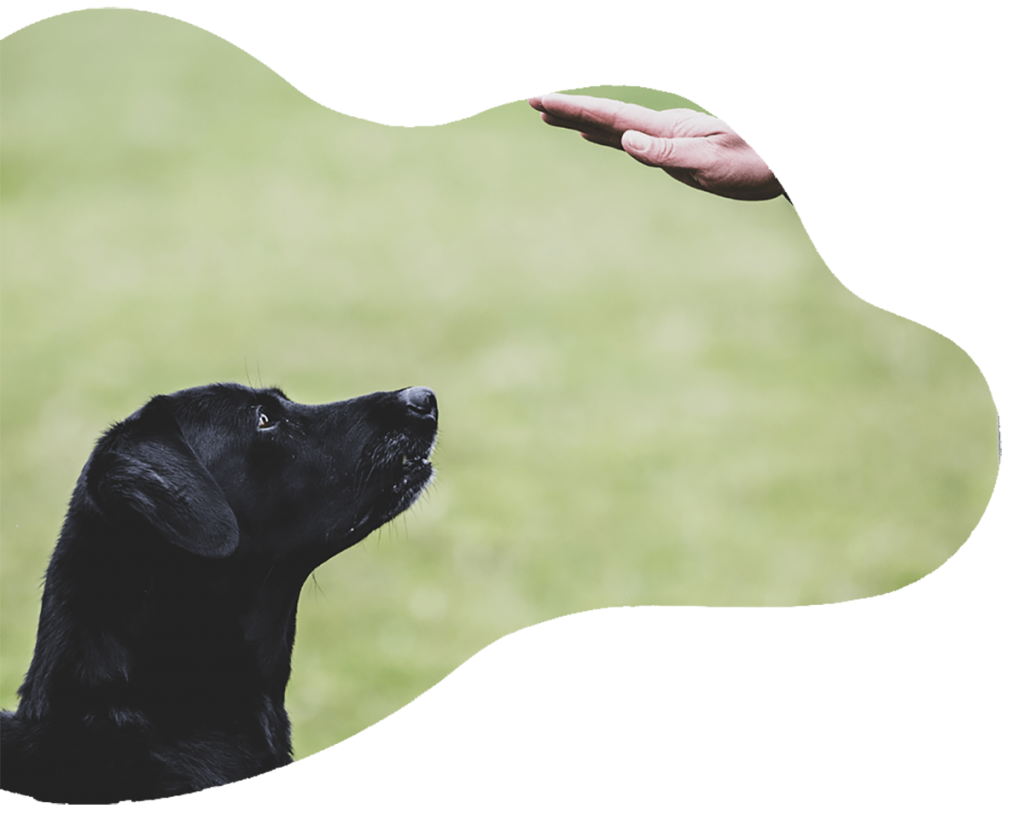 How Do Dog Training Services Work?
To understand how dog training services work, one must understand how dogs learn: through immediate consequences of their action and by associations. For example, if you give your dog food while it's begging at the dinner table, the dog will associate the action with the result and continue to beg.
Likewise, if you signal your dog to sit, and it obeys, rewarding your dog with a treat will help it associate adherence to a particular signal with a reward. The dog will be more likely to follow that same signal the next time it's asked to do so. Dogs also learn by association: leashes predict walks, and opening a jar of treats predicts tasty treats.
Dog trainers simply rely on this to reinforce positive behaviour in our furry friends and "train out" the behavioural issues through adequate training methods.
How Long Does It Take to Train a Dog?
The length of an active dog training course depends on several different factors such as the number of commands and their complexity. For example, house-training a dog is quick and easy compared to training a herding dog.
Desired Outcome
Teaching your dog to respond to basic commands like sit, heel, and lay down doesn't usually take long, and with professional help, it can be done in under one month of training. However, you still need to maintain that level of training for at least a year to be able to assume that your dog is a fully-trained, well-mannered pet.
Unfortunately, the time frame only increases with the number of added commands and their complexity. For example, house-training a dog is relatively easy compared to training a herding dog.
Skill Of The Trainer
The trainer's skills are by no means the most important factor, but they can influence the duration of the training. A dog trainer with years of experience is more likely to achieve better results in a shorter period.
Dog's Age
The older a dog gets, the more difficult it becomes to train out unwanted behaviours. While not impossible, it does take more time to train out poor behaviour in an older dog than it would with a puppy.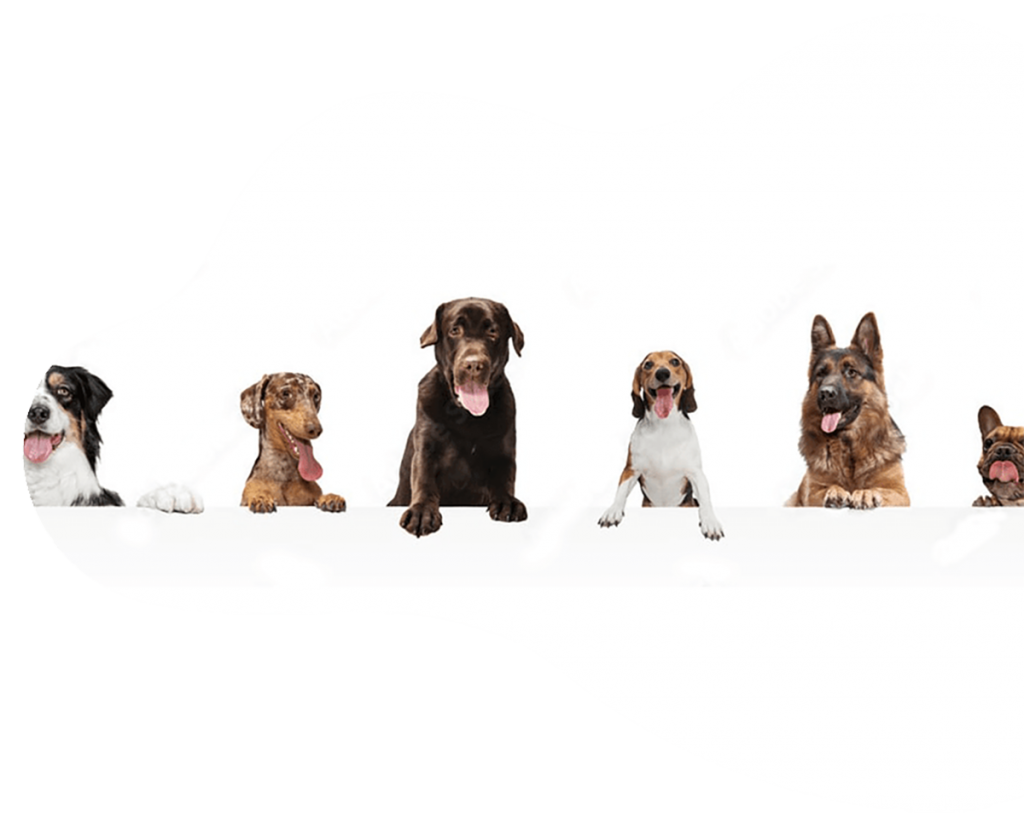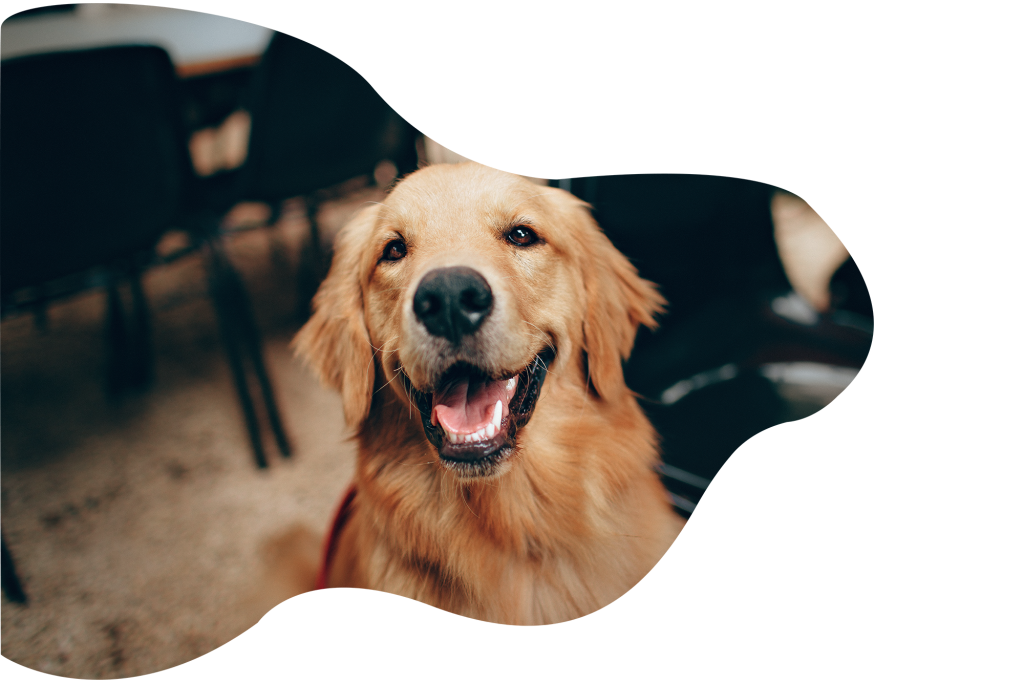 What You Can Expect to Gain From Obedience Training
This largely depends on what type of dog training course you want. For example, basic obedience training usually includes socialisation with other dogs, basic training, and specific aspects of behavioural correction.
During the basic obedience classes, expect your dog to learn the basics such as sit, stay, come, heel, and down. If you want your dog to undergo more in-depth training, be sure that you and the dog have mastered basic obedience before enrolling in subsequent programs.
The Allbreeds K9 Boot Camp is located in the Perth metro area in Western Australia and offers three distinct training programs:
Two 10-day programs focusing on dogs of all ages without aggression issues and
A seven-day program that prioritises aggression issues in dogs of all ages.
Contact Us!
Training For Dogs is an important aspect of pet ownership and shouldn't be neglected. However, sometimes it can be challenging for our furry friends to understand what it is we're asking of them, and this is where dog training services can help.
Training services like those offered by Allbreeds Dog Training have years of experience, and can help you and your dog better understand each other while strengthening your bond through high-quality training and playtime.